Masterlink Specialises in Not-for-Profits. We understand that often when applying for funding quotes valid for up to 12 months are sometimes required. We know the importance of leveraging value from available services such as discounted software and hardware from organisations like "Connecting Up". But above all, we also understand that although your organisation is a Not-for-Profit, often run by volunteers. You need to balance community services, while operating professionally with the commercial sector.
---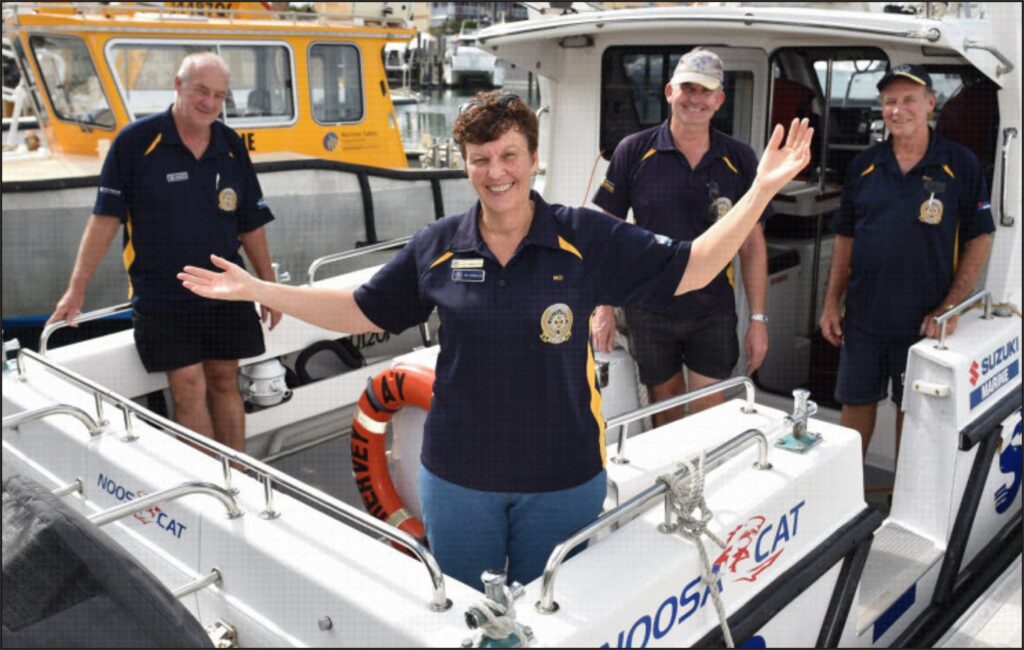 RESERVED FOR
Microsoft's Donation Program will soon be coming to an end. Act now to secure your organisations updated software.
---
At FCFN we can't say enough great things about Masterlink Computers. They know their stuff and are extremely friendly and easy to work with. As a small, not-for-profit business we rely on Masterlink to keep our systems operating so that our people can focus on their jobs and keep providing high level supports to our beautiful Participants.
---
---
TESTIMONIALS
I just wanted to say "thank you" for getting our website on the first page of Google – I am super impressed with your efforts. We have certainly had extra calls for our termite barriers.
Lyn
I just wanted to Thank you for the amazing work you did on my computer. It has never worked this well ever.
Thank you also,  for cutting into your time on the weekend to make this happen. It is a shame that most businesses in the region DON'T think this way.
I am very happy with the service and I will be recommending you to everybody!
Kate
Recruitment Consultant
Thanks for a great job on our DELL computer-almost like a new one!
David
Just to let you know how happy I am with my computer and new keyboard, everything is working great.  Thanks for the great service and cost, I really appreciate it.
Hazel
I have always had complete satisfaction with the services for all my computer needs. Excellent advice and friendly staff for over 13 years.
Ronni
Just wanted to touch base & thank you for remote access, it has been a game changer for me.  Being able to log in from home to help the girls with tricky accounting situations has been invaluable & being able to log in at lunch times when no-one is using the server is fantastic for me to be able to look things up without having to go into the clinic. This is a much better option for us than RDP so thanks.
Jacqui
Practice Manager
Thank you so much for coming out so promptly and fixing the problem so efficiently today.
We look forward to working with you guys in the future.
Denise & Derek
You're awesome.  Thanks heaps…that will make it much easier! 👍👍
Jill
Vice Commodore
I have asked Masterlink Computers for assistance on several occasions I have been given the best advice on each aspect of the job. Their expertise on all queries thrown at them is top of the ladder. I would be only to recommend them at any time.
Leon
Thank you for the service you provided Seeker/Seabird throughout the years.  I never had to worry when you were involved.
Stephanie
Director - Systems Administration
Thanks, Mike. Be in touch soon. Just so you know,  I won't be looking elsewhere, as you have always been so good to deal with and I know I can trust you.
Heather
Very prompt service. Michael extremely helpful and although I managed to get computer working he thoroughly checked everything to make sure that I would have no further problems. Extremely happy with service.
Sam
Punctual, informed, competent and professional.
Jerry
A big THANK YOU to both of you for sending Bailey.
This young man is a great asset to your company. Very professional, very capable, pleasant and a real pleasure to deal with.
He fixed my issue in no time at all … I am very impressed. 😊
I have always sang your praise to my friends and will definitely continue to do so.
All the best to all of you at Masterlink. You have a marvellous team from top to bottom.  I sincerely appreciate your help with everything.
🌸🦋
Danielle
Making the arrangements with Ash was easy. Michael turned up a little earlier having called first to make sure an earlier arrival would suit. He quickly performed the required system setup, then was able to assist with other unrelated computer system questions that we had. We were very pleased with the service, well done
Samantha
This elderly lady applauds you innovation.  Last time my pc was fixed a very pleasant young man visited and  I was happy not having to lug the thing in to you.  Well done, Michael and Trish.
Ann
I would like to thank you for the wonderful service you provided.
Mike & Maria
Thank you for your  service  it was very helpful and solved our problems.
Heidi
Thank you for the repair of my PC, it works a treat. We have to mention that the young man who collected and returned the PC was very polite and easy to talk to, he also answered the questions we asked him clearly, he must be an asset to your business. Thanks again
Nick
What a stella Job!!!! The Laptop works like a dream and so wonderful  that it's just the same as the old one –  you guys are awesome.
MANY THANKS
Barb
Finance Manager